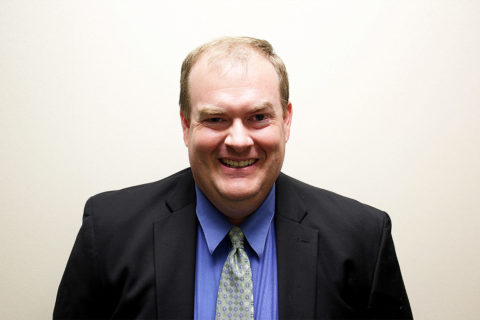 The ISC Sports Network is proud to announce the hiring of well-known Indiana sports personality Greg Rakestraw as our new Vice President. Greg has been a part of the sports radio and TV scene in Indianapolis for over 20 years and has worked numerous broadcasts with ISC founding members ETC Sports and MTC Sports Productions over the last 6 seasons.
"We are very grateful to be able to bring Greg on board with us at the ISC. This is a tremendous hire and one we feel that will be a valuable part of seeing our vision come to pass as a leading provider of various sports content in our state for television and across mobile devices" said Greg Maish, Board President of ISC Sports Network.
Mr. Rakestraw will oversee much of ISC's original content productions and handle play by play duties for various sporting events and in-studio shows. He will also lead the sales team for advertising partnerships and out sourced productions of ISC crews.
"I'm extremely excited to take this next step in my career with the ISC Sports Network. I've been blessed with a variety of opportunities during my over 20-year sportscasting career, and that versatility will serve me well in this new role. I love the challenge of building channels and/or networks. The great news is, a tremendous amount of the infrastructure is already in place in both the channel itself, and in getting it to consumers in the several methods of transmission we use to reach audiences these days" Rakestraw shared. "From a programming standpoint, there's a lot of projects that we get to build from the ground up. It's a tremendous opportunity with a great set of teammates. I'm thrilled with what we've done so far, knowing we're only just scratching the surface of what we can do."
The ISC Sports Network is currently available on television cable lineups in select parts of the state as well as via their website, www.iscsportsnetwork.com. The ISC is also available on mobile apps and OTT devices through Apple, Android, Amazon, and Roku.
---
Greg Rakestraw Bio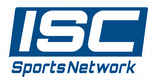 Greg Rakestraw has been part of the Indianapolis and statewide sports media scene for over 20 years. Greg began his days on the Indy radio airwaves while a student at the University of Indianapolis, where he received his degree in 1998. After beginning his professional career at WNDE, Greg became the program director at WPZZ in Franklin, where he first had the chance to host his own show, the Evening Sports Desk. In July of 2002, Greg became the program director and afternoon drive host on ESPN 950, doing a daily drive time talk show for seven years. In May of 2009, Greg made his first full-time foray into statewide television, serving as the Vice-President of HomeTown Sports Indiana, a statewide sports cable channel that was seen in over 500,000 homes.
Greg returned to radio on a full-time basis in 2013, when he was named the program director of WFNI, one of the leading sports talk radio stations in the nation. The Fan featured Dan Dakich, JMV, Michael Grady, and Joe Staysniak, and serves as the home of the Colts, Pacers, Butler Basketball, Indiana Football, and the Indy 500.
In addition to his full-time duties while at the Fan, Greg maintained his status as one of the lead announcers on the IHSAA Champions Network on both television and radio. As of this summer, Greg has been on the call of over 160 state championship events during his career. He also serves as the television voice of the Indy Eleven, IUPUI Basketball, and the post-game show host on the Colts Radio Network.
While stepping back into television once again, Greg will remain as part on the on-air family at the Fan, hosting Soccer Saturday each week, broadcasting state championship events on the radio, and assisting in coverage of the Month of May from the Indianapolis Motor Speedway. Last month, Greg served as the host of Indy 500 qualifications coverage, and the Indy 500 post-race show on the Fan.
Greg is a native of Lanesville, Indiana, but has now called Indianapolis home for nearly 25 years. He and his wife Amy have two children, Jack and Mia, and reside in the Broad Ripple area.