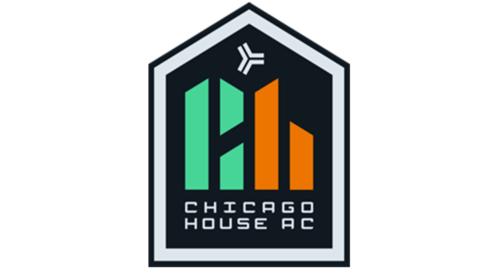 (via Chicago House AC)
Chicago House Athletic Club, Chicago's newest professional soccer team, announced a broadcast production agreement with ISC Sports Network. ISC Sports Network was founded in 2014 and has grown to provide broader coverage of sports in states such as Indiana, Ohio, and Michigan.
"I'm very excited to bring ISC Sports Network aboard to help produce our broadcasting streams for Chicago House AC home matches this fall," said Broadcast and Content Manager Josh Taylor. "ISC offers a wide range of content for their sporting audience. I look forward to working with them throughout our inaugural season in NISA and growing our brand not just in Chicago but across the midwest."
"I'm beyond delighted to team up with Greg and his team at ISC Sports Network once again to produce our broadcast coverage for Chicago House AC home matches," said House Managing Partner and CEO Peter Wilt. "Giving our fans more options to watch our matches was a crucial step in this process, and now fans will be able to enjoy a high-quality broadcast and watch our matches from anywhere."
"We are thrilled to partner with Chicago House Athletic Club for their first fall of soccer at SeatGeek Stadium," says Greg Rakestraw, ISC's Vice President. "I've had the privilege of working with Peter Wilt in the past, and I know that any soccer brand he's been a part of has been a success both on the field and in the community. At ISC, we're proud of the sports production coverage we provide across an array of events, and we're thrilled to add the newest member of the NISA family to our ever-growing list of partners.
ISC Sports Network will stream Chicago House AC home matches on our team social media channels, ISCSportsNetwork.com, and Eleven Sports. Fans will be able to watch up to nine Chicago House AC home matches during our inaugural fall season in NISA on ISC Sports Network beginning on August 21st against New Amsterdam FC.
ABOUT Chicago House AC
Founded in 2020, Chicago House Athletic Club is a community-based professional soccer team that plays its home matches at the 20,000 capacity SeatGeek Stadium at 71st and Harlem in Bridgeview, Illinois. The team competes in the National Independent Soccer Association (NISA,) a U.S. Soccer sanctioned third division league. Led by Managing Partner, President & CEO Peter Wilt, Chicago House AC is a Public Benefit Corporation (PBC) committed to using its platform for social justice, diversity, equality, inclusion and community improvement. The club's name is a tribute to House Music, which was created in Chicago in the early 1980's. Fans can help #BuildTheHouse by purchasing tickets at www.chicagohouseac.com/tickets or by calling our Ticket Sales Team at (312) 444-0976. For more information on Chicago House AC, please visit www.chicagohouseac.com and follow the club on social media @ChicagoHouse_AC. Our City, Our House.
ABOUT NISA
The National Independent Soccer Association was founded in 2017 with a mission to bring professional soccer to every city in the United States. A pro league member of U.S. Soccer, NISA focuses on a model based on meritocracy, independent clubs controlling their own league, clubs owning their intellectual property, all without the barrier of territorial rights. Sanctioned by the U.S. Soccer Federation, NISA also runs the mid-summer pro-am Independent Cup tournament, the year-long amateur league NISA Nation, and NISA Media.