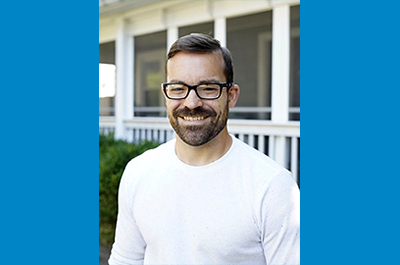 The ISC Sports Network is excited to announce that longtime Indianapolis sports personality Derek Schultz has been hired on full time. Derek is known for his work with radio stations in Indianapolis as well as the very popular "Query & Schultz" program alongside partner Jake Query.
"We are very thankful that ISC continues to grow and expand its reach in producing and broadcasting sports around the state of Indiana, and the hiring of Derek further cements our commitment to keep moving forward," said Greg Maish, ISC Sports President. "Derek's professional strengths and personal qualities will be a great fit for the next chapters of the ISC story. This is another great hire for ISC."
Derek's official title will be content manager and will be responsible for many aspects of day to day operations for the ISC including the management of website/OTT products, social media, communication with partners and clients as well as working with game day production crews and events.
"I'm thrilled to join the awesome team at ISC Sports Network!" Derek commented. "These past few months, I've had a peek behind the curtain from working with them on Query & Schultz and it's an amazing group of talented people. I also can't wait to reunite with Greg Rakestraw, a longtime friend and mentor who gave me my start in media over fifteen years ago. I'm excited about helping continue ISC's tremendous growth and upward trajectory."
Derek begins officially on December 14th, 2020.
For more information on ISC, contact the ISC Sports Network at info@iscsportsnetwork.com.
ISC Sports Network is a leading producer of high school, college, and professional sporting events, with a full-service, 24/7/365 sports channel dedicated primarily to sports of all kinds. Currently, the ISC Sports Network is available on a full-time basis on ten cable providers across the state of Indiana, in addition to airing multiple games on MyIndyTV 23 in Indianapolis and Xfinity's Local 81 across the state. ISC also is expanding into Ohio in 2020-21. All ISC Sports Network content can also be found at ISCSportsNetwork.com, the ISC Sports Network app, and through services such as Amazon Fire, Roku, and Apple TV.
More about Derek Schultz:
Derek Schultz has spent over fifteen years as a sports personality in central Indiana. An Indiana University graduate, Schultz began his radio career at WIUS, IU's student radio station, in 2001. After college internships with WHCC (Bloomington) and WIBC (Indianapolis), Schultz began his professional career working for Greg Rakestraw (VP of Programming for ISC Sports Network) at WXLW in Indianapolis in 2005, when the station was an ESPN radio affiliate. After hosting several shows there, including the daily afternoon-drive program, "The Zone", Schultz joined Jake Query to form WNDE's new afternoon duo in 2011. "Query & Schultz" ran for eight and a half years, spanning Peyton Manning's departure through Andrew Luck's surprise retirement, and broadcasting live from a half-dozen Final Fours and Super Bowl XLVI Radio Row.
This January, the show was a victim of iHeart Radio's national Reduction in Force, which led to cuts at talk and sports stations across the country. After serving a non-compete clause, "Query & Schultz" was relaunched in September on ISC Sports Network and continues as a weekly program. Schultz is also part of the Indianapolis Star's "Doyel & Derek podcast" with award-winning columnist Gregg Doyel, and a frequent contributor to Indianapolis Monthly.
A Connecticut native, Schultz has called Indiana home for nearly twenty years. He lives in the Butler-Tarkington neighborhood of Indianapolis with his wife, Ashley, and their son, James.