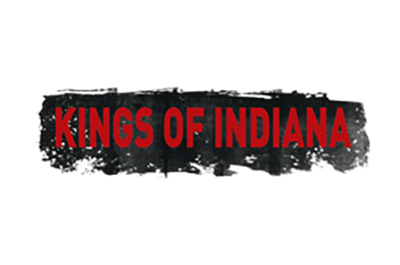 The ISC Sports Network has announced today an agreement with Monster Pictures as a streaming outlet for their brand-new movie, Kings of Indiana.
"On behalf of the Kings of Indiana crew, we're thrilled to partner with ISC to bring our family friendly film to sports fans across the Hoosier state and beyond," said Producer/Director Crackerjack Russell. "You will not find a more passionate or professional group of ambassadors for Indiana sports than ISC, and we're excited to join them in entertaining, informing and inspiring audiences across their rapidly expanding network."
"It was a tremendous opportunity for ISC to be partnered with Kings of Indiana and the release of this movie," Greg Maish, President of ISC Sports Network commented. "All of us from Indiana can appreciate a story about basketball and community, but this is a story that can inspire people from all walks of life and goes beyond the borders of our state. We are blessed to have it on the network and look forward to showcasing it to our subscribers."
The movie will be available on the ISC Sports Network website as a Pay Per View rental for $4.99 and has a 48-hour rental period. Once purchased from the website, the movie becomes available on all of the ISC apps under the subscriber's library.
For more information, contact the ISC Sports Network at info@iscsportsnetwork.com.
Based out of Nashville, TN, Monster Pictures is a leading producer of award-winning visual content and services for film, television and the music industry's most influential creatives.
ISC Sports Network is a leading producer of high school, college, and professional sporting events, with a full-service, 24/7/365 sports channel dedicated primarily to sports of all kinds. Currently, the ISC Sports Network is available on a full-time basis on eight cable providers across the state of Indiana, in addition to airing multiple games on MyIndyTV 23 in Indianapolis and Xfinity's Local 81 across the state. ISC also is expanding into Ohio in 2020-21. All ISC Sports Network content can also be found at ISCSportsNetwork.com, the ISC Sports Network app, and through services such as Amazon Fire, Roku, and Apple TV.