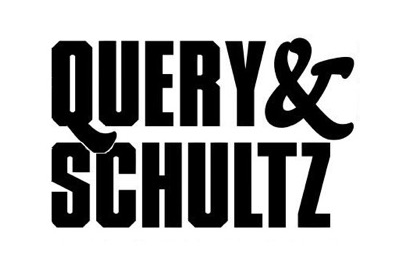 Long time Indianapolis sports personalities Jake Query and Derek Schultz and the ISC Sports Network have announced an agreement to bring a television version of their Query & Schultz show to the audience of the ISC. Many know them from their long tenure on radio and other TV and radio appearances, but this will be the first time together on television for their very popular show.
"As an Indiana native, I'm excited for the opportunity to continue talking sports all across the state I love. I love Hoosier hospitality, and am hopeful people all over Indiana will allow us into their homes each week," stated Jake Query.
"I've always felt the most endearing aspect of the show has been the strong local feel it has. Both Jake and I deeply love Indianapolis (and Central Indiana), so when we were discussing relaunching over the summer, teaming up with ISC Sports Network seemed like a perfect fit," explained Derek Schultz. "Yes, we're passionate about the Colts, Pacers and local sports, but just like our advertisers and viewers, we're most passionate about this community, so we're thrilled that ISC Sports Network has given us the opportunity to have a platform again."
Query & Schultz premieres each week on Tuesday nights at 6pm on the ISC website (www.iscsportsnetwork.com) and on all ISC OTT properties including all apps and Facebook and Twitter. It also replays on Comcast Xfinity 81 around the state of Indiana on Wednesdays at 6pm through ISC's relationship with Comcast.
"I've had the pleasure of knowing both Jake and Derek for many years, and then for several years 'competed' against them in Indianapolis radio. I use the quotation marks there because we were simply on different radio stations, not because there was any sort of adversarial relationship," commented Greg Rakestraw, VP of ISC Sports Network. "Both are immensely talented sports-talkers, but even better people. What is Indy's radio loss is our gain at the ISC Sports Network. And I hope that through our multiple platforms, we can deliver the show in many different ways that makes sure their audience from their radio days gets their Query & Schultz fix, but that also new listeners/viewers across the state can get to know what makes them a beloved duo on the Indy sports scene."
For more information, contact the ISC Sports Network at info@iscsportsnetwork.com.
ISC Sports Network is a leading producer of high school, college, and professional sporting events, with a full-service, 24/7/365 sports channel dedicated primarily to sports of all kinds. Currently, the ISC Sports Network is available on a full-time basis on ten cable providers across the state of Indiana, in addition to airing multiple games on MyIndyTV 23 in Indianapolis and Xfinity's Local 81 across the state. ISC also is expanding into Ohio in 2020-21. All ISC Sports Network content can also be found at ISCSportsNetwork.com, the ISC Sports Network app, and through services such as Amazon Fire, Roku, and Apple TV.